Rotarian Cynthia Dawn Ritchie was Guest Speaker at Rotary Club of Rawalpindi regular meeting held at Pearl Continental Hotel Rawalpindi on 24th January 2011.  She is currently working as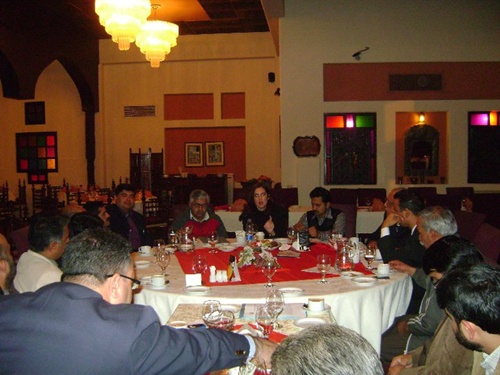 Rotarian Cynthia Dawn Ritchie briefed the members of Rotary Club Rawalpindi about the projects being carried out by her organization for the betterment of Flood Affected people of Pakistan.  She also briefed the members about the work her organisation carried out in relief program in Pakistan the year 2005 during Earth Quake. They operated relief camp, distributed food, water, blankets and clothing to earth quake victims.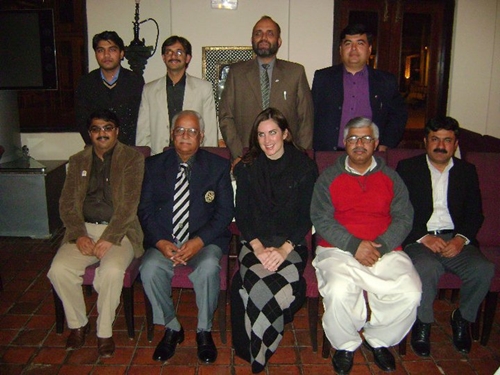 She also spoke about her current involvement in reconstruction of one high school- boys, by using earthquake resistant building designs. This one-year program has again been supported by Mercy USA and the construction has been started from May 2009. She is also involved in construction of Women's Health Care Clinic in the village of Shamdhara.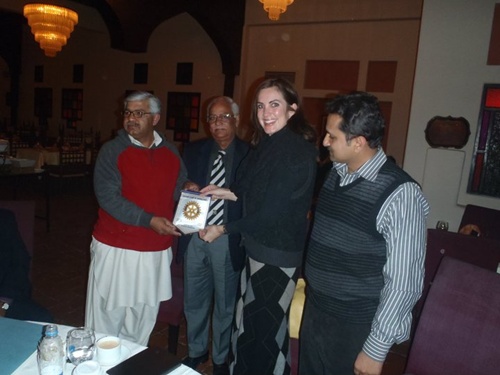 Muzzammil Ahmed Zahid, President Rotary Club of Rawalpindi presented Club Flag to the Guest Speaker.