Leadership
News
Polio Eradication
Public Relations
END POLIO NOW! Rugby Match
Summary
ROTARY CLUB RAWALPINDI   End Polio Now Rugby Tournament was organized by Rotary Club Rawalpindi on Sunday 11th November, 2012 at Islamabad Rugby Club Ground, F-10/1. DG Anthony Richards, DGE Iftikhar Ahmed, PDG Shehzad Ahmed, PDG Suhail Ahmad and PDG […]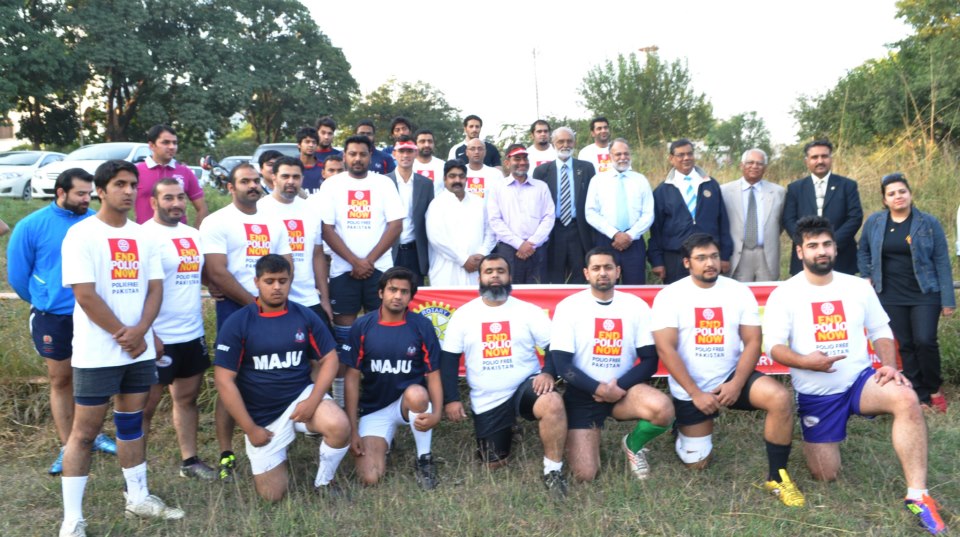 ROTARY CLUB RAWALPINDI
End Polio Now Rugby Tournament was organized by Rotary Club Rawalpindi on Sunday 11th November, 2012 at Islamabad Rugby Club Ground, F-10/1. DG Anthony Richards, DGE Iftikhar Ahmed, PDG Shehzad Ahmed, PDG Suhail Ahmad and PDG A. Q. Alvi graced the occasion with their presence. Members of RC Rawalpindi and local community people also enjoyed the tournament.
Teams of Islamabad Jinns, Muhammad Ali Jinnah University (MAJU) and GSIS participated in the tournament.
Members and the crowd enjoyed the tournament and the final match was played under flood lights. Polio awareness brochures, caps, badges were distributed among the viewers. It was a good oppurtunity to spread awareness about Polio Eradication and RC Rawalpindi grasped it very well.
Trophies and ceretificates were awarded to the teams on first, second and third positions.
Another feather in the hat of Rotary Club Rawalpindi.