Sixth visit to Dera Kai, Aman Kot, District Nowshera
Our today's visit contained the items which we did not give before. We took 45 CHARPIE (Iron Beds) , Finis with spray gun, Towels, Soap, Ladies dresses, 288 Pair of slippers of all sizes which were badly needed.  Twenty Five (25) Shelter box tents.
Our sincere thanks to DGE. Pervaz Ahsan who arranged the SHELTER BOX TENTS through NRSP. The entire place looked like a living village. They all looked very happy.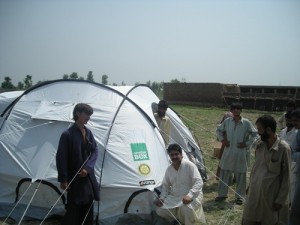 We had a Medical team under supervision of Mr.Misbah Akbar (administrator Akbar Hospital). He came with the team of doctors and an LHV to attend lady patients and a compounder. They attended 100 patients proximately.
Zahid Bashir Mirza from Rotary club of Rawalpindi Rohtas came with a truck load of Relief Items and Goods of daily use.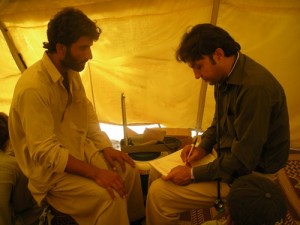 We made special efforts to accommodate a 10 year old orphan girl SALMA.
Our team was
Rtn. Rashid Mashkoor(Secretary Rotary Club of Rawalpindi)
Rtn. PP. Iftikhar Ahmed (Chair Disaster Relief)
Rtn. Manzoor Hussain Malik
Rtn. Nosherwan Khalil Khan
SP ®Raja Mohammad Saleem (Guest).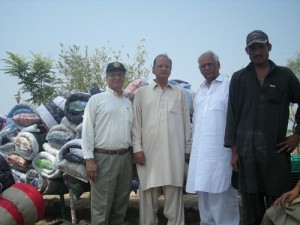 More pictures can be viewed by clicking here.