News
Installation Ceremony 2019-20
Summary
67th Installation Ceremony of Rotary Club of Rawalpindi was held at Pearl Continental Hotel, Mall Road, Rawalpindi on 29th June, 2019. Mr. Shahid Saleem Malik (President Rawalpindi Chamber of Commerce and Industry) was the Chief Guest at the occasion. A […]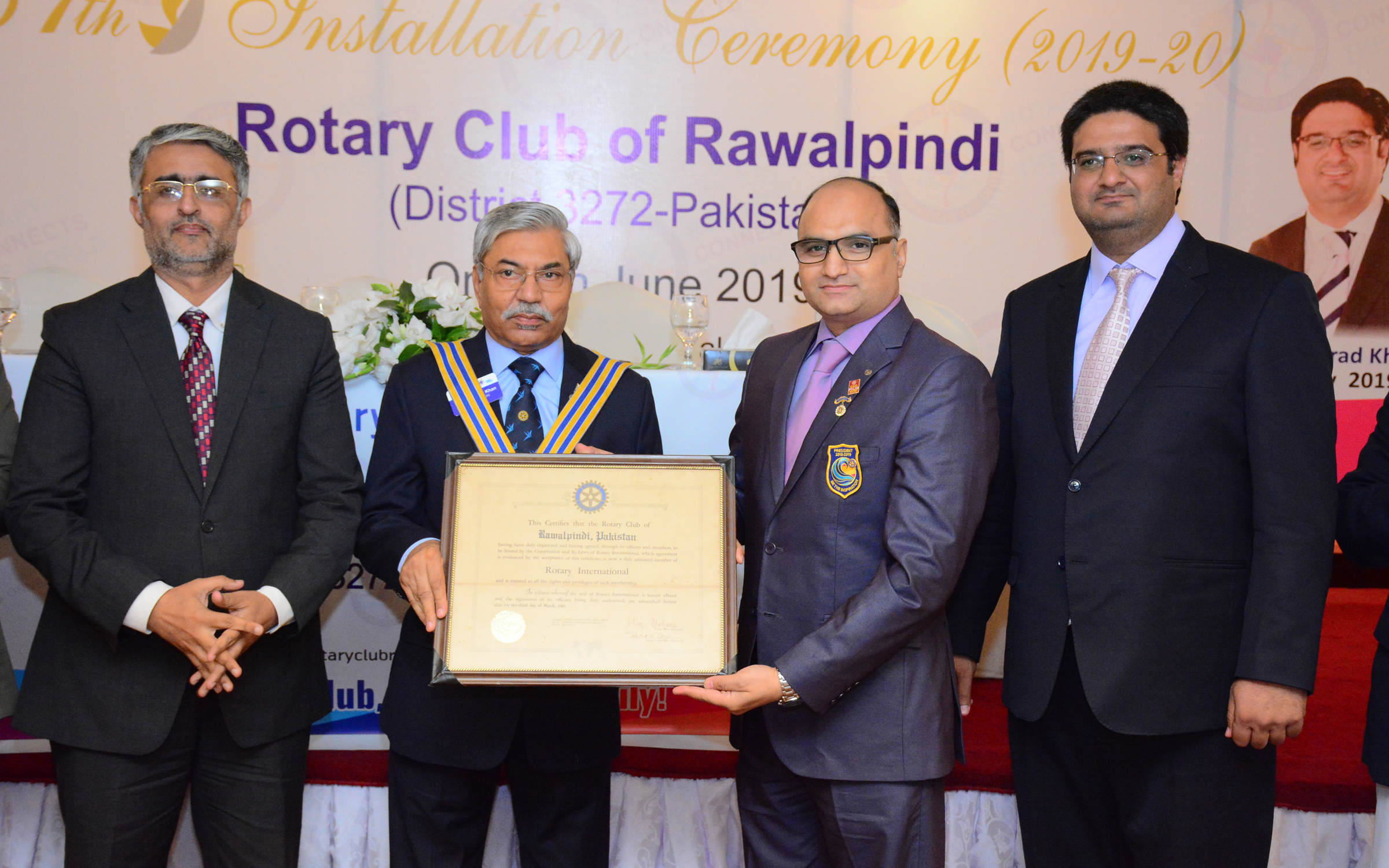 67th Installation Ceremony of Rotary Club of Rawalpindi was held at Pearl Continental Hotel, Mall Road, Rawalpindi on 29th June, 2019.
Mr. Shahid Saleem Malik (President Rawalpindi Chamber of Commerce and Industry) was the Chief Guest at the occasion. A large number of Rotarians from other Clubs of the District graced the occasion by their presence.
Outgoing President Mujahid Saleem presented the President's collar to incoming President Shahid Anwar Khan.
President Shahid Anwar Khan in his speech briefed the audience on his future projects.
The Chief Guest of the ceremony Mr. Shahid Saleem Malik congratulated RC Rawalpindi for the wonderful work done for the community and wished success in future endeavours and assured the club of RCCI's full support in future also.
Shields were presented to members of RC Rawalpindi who performed outstandingly in 2018-19 and to friends of RC Rawalpindi who supported the Club wholeheartedly.
The guests and members enjoyed the musical entertainment and delicious Dinner at end.