Leadership
News
Public Relations
Rotary Foundation
November Board Meeting – RI Board reinforces strategic priorities, goals
Summary
At its November meeting, the RI Board approved a number of recommendations and actions to reinforce the priorities and goals of the RI Strategic Plan. The changes, which include endorsing the concept of flexible attendance and meeting requirements and allocating […]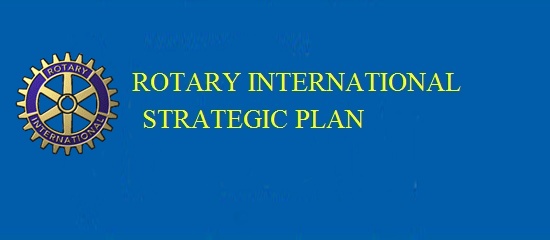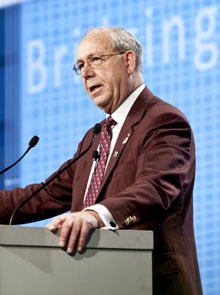 At its November meeting, the RI Board approved a number of recommendations and actions to reinforce the priorities and goals of the RI Strategic Plan.
The changes, which include endorsing the concept of flexible attendance and meeting requirements and allocating US$4 million for Public Relations Grants, are designed to keep Rotary vibrant and attractive to current members and prospective members from younger generations.
"By focusing on strategic issues throughout the week, the Board was able to reach consensus on several strategic decisions, which constitute progressive moves by the RI Board," says RI President Ray Klinginsmith.
Among other actions, the Board
Agreed to the concept of amending RI policy on meeting attendance, meeting options, and member termination in order to support and strengthen clubs by allowing them more flexibility. The changes will require revisions to the RI Constitution and the Standard Rotary Club Constitution in the form of legislation submitted to the 2013 Council on Legislation.
Agreed to fund US$4 million in PR grants annually, starting in 2011-12 for at least three years, to advance the strategic priority of enhancing public image and awareness.
Supported the creation of an annual Rotary Citation beginning in 2012-13 that would replace future Presidential Citations. The new citation would be based on clubs achieving predetermined goals that are aligned with the clubs' and RI's strategic direction.
Agreed to transform RI programs to a "resource and support" model to help clubs and districts in their service efforts and advance the strategic priority of focusing and increasing humanitarian service.
Agreed to replace the vision statement in the RI Strategic Plan with a core essence statement, which uses more contemporary language and better expresses what Rotary is and does.
Agreed to conduct four new pilot programs — associate member, corporate member, satellite clubs, and innovative and flexible Rotary clubs — to promote membership diversity and improve recruitment, beginning 1 July. Two hundred clubs will be accepted for each three-year pilot.
Encouraged districts with more than 100 clubs and over 4,000 members to split into two or three new districts as early as 1 July 2012.
The Strategic Planning Committee suggested many of the changes to help move the organization toward an emphasis on active and engaged membership.
"Rotary must change its culture from one of attendance to one of engagement," says RI Director Stuart B. Heal, chair of the Strategic Planning Committee. "It is our belief that in the next decade this must become our culture as we become more innovative and continue serving around the world."
Says Klinginsmith: "It was a historic week for Rotary."