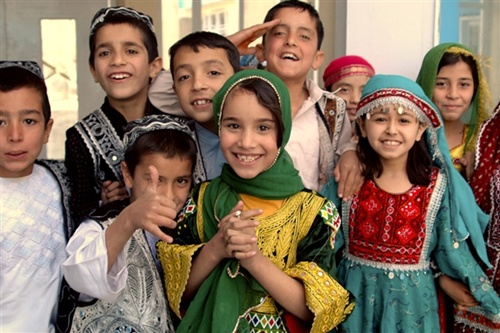 Grab a camera and create a short video about this year's theme, "How do you Interact?", for a chance to have your entry featured at www.rotary.org and to receive a certificate signed by RI President Ray Klinginsmith.
The contest gives participants the opportunity to tell the world about the impact Interact has made on their lives, while bringing Interactors and Rotarians closer together.
"They are still celebrating," says Virginia Barr, liaison to the Interact Club of Communities-in-Schools at the South Carolina Department of Juvenile Justice, USA, which was the 2009 Interact video contest grand-prize winner.
"Giving Back Through Interact" was directed and produced by Interactors enrolled in the Communities in Schools curriculum at the juvenile corrections facility in Columbia, with help from adviser Andy Broughton, an employee of the Juvenile Justice Department.
"It really became an avenue for them to share what the Interact club has meant to them," says Barr, a member of the sponsor Rotary Club of Lake Murray-Irmo. "It changed their perspective on where they fit in the community and reinforced to them that they are indeed a part of the community."
"We didn't think we could make a video, but we did," says Jalen, 17, a member of the Interact club. "I discovered it feels good to do things for others and not get anything back."
How to enter :

To enter the 2010 video contest, create an account on YouTube and upload your video. Then submit the contest entry form by e-mail, fax, or post by 11:59 p.m. Central Standard Time on 1 December.
All Interact club and sponsor Rotary club members are eligible to enter. Interactors must be 12 years of age or older to enter. (Entrants under 18 years of age will need to indicate parental consent on the entry form.)
The grand-prize winner's video will be featured on the RI website. First-prize winners will have their videos featured on the Interact video contest channel on YouTube. All winners will receive a personalized certificate signed by RI President Ray Klinginsmith.
To ensure that your video is not disqualified, check out the short list of do's and don'ts below, and read the complete contest rules .
Do:
Be creative and have fun.
Incorporate the theme "How do you Interact?"
Keep your video between 30 seconds and three minutes.
Submit your video in English or with English subtitles.
Use royalty-free music
Don't :
Include copyrighted music, images, footage, artwork, or videos.
Include any trademarks, logos, or brand names other than the official Interact logo or name.
Submit a video that has been previously published, submitted, distributed, or aired.
Submit a video that you did not create.
Enter multiple submissions.