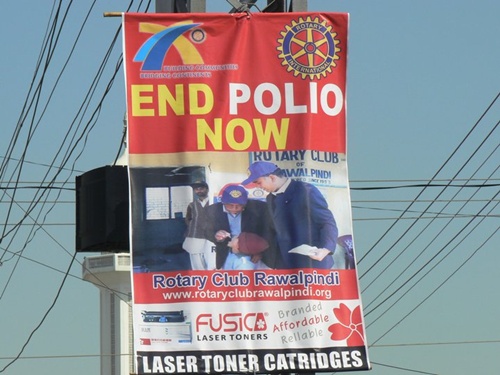 Rotary Club Rawalpindi participated in the World Polio Day Activities by displaying End Polio Now Public Awareness slogans on Banners on different roads of Rawalpindi city.
The Banners were displayed at Bank Road, KFC Chowk, GPO Chowk and Mareer Chowk.
Rotary Club Rawalpindi also participated in Polio Awareness walk organized by Rotary Club Jhang Saddar in Jhang on October 24th, 2010. President RC Rawalpindi Muzzammil Ahmed Zahid, Chair Disaster Relief Iftikhar Ahmed, Rtn. Manzoor H. Malik and Rtn. Nosherwan Khalil Khan participated in the event.